14 Day South Island Grand Adventure Tour (Small Group, Carbon Neutral)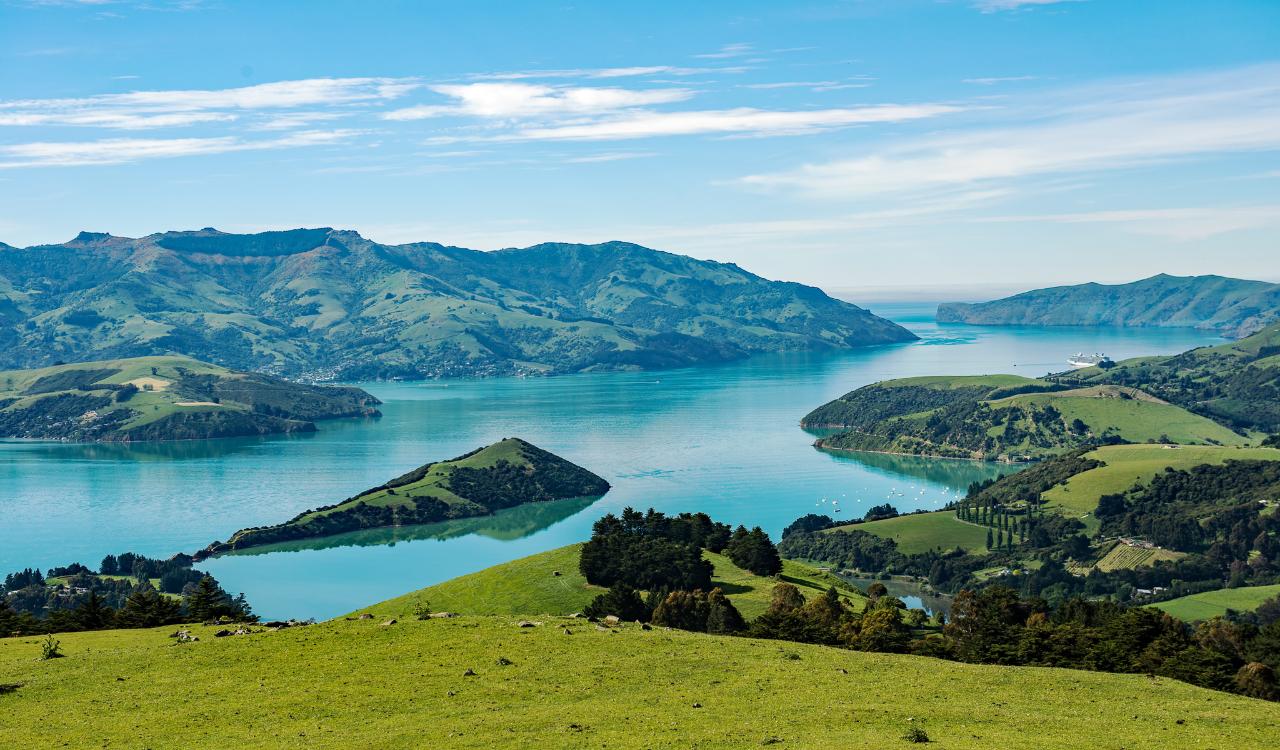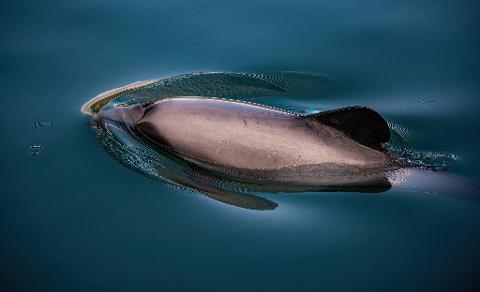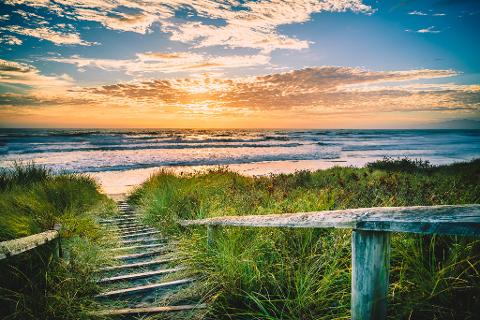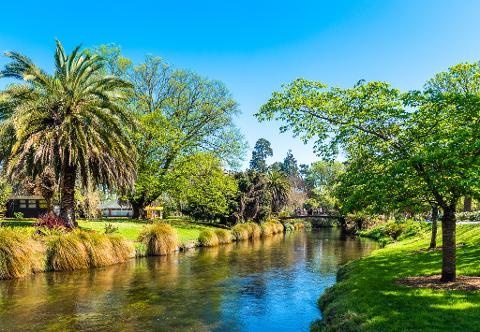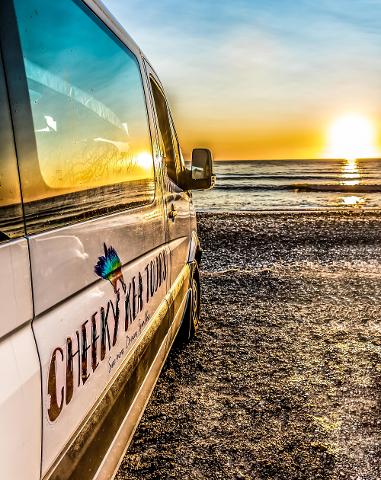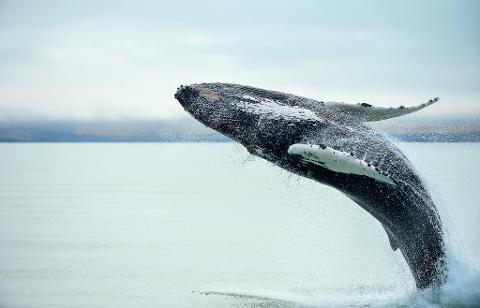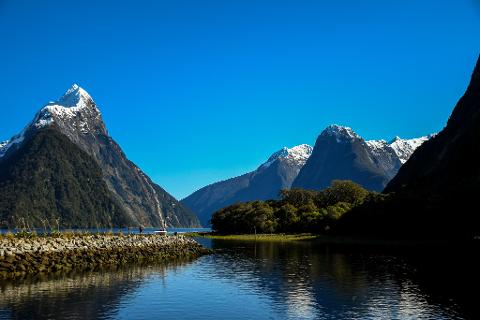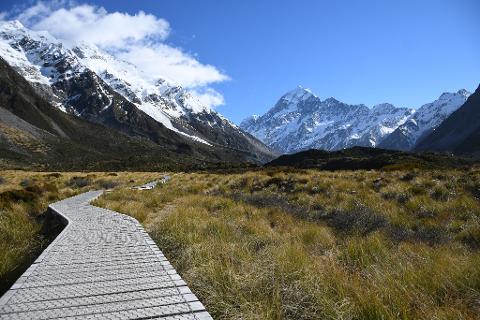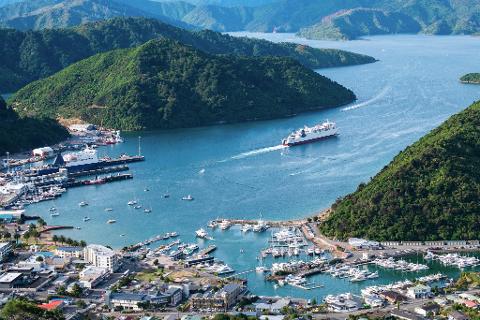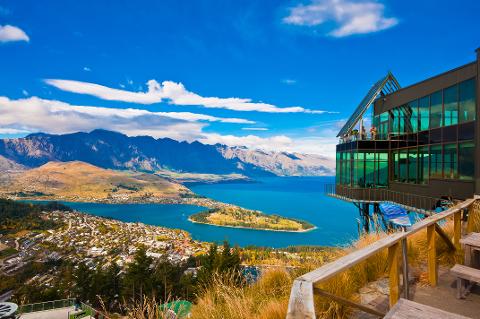 Duration: 14 Days (approx.)
Product code: PYSD1R
This trip is full of majestic mountains, lush countryside, picture
perfect beaches, and simply spectacular scenery. A dreamscape that is now your
reality. You willl experience lavish rainforests and the dramatic wild side of
New Zealand. Some of the places we will visit on this trip include: Mt Cook,
Akaroa, Milford Sound, Able Tasman just to name a few, this will be a wonderful
trip to do with your mates. The perfect way to see the South Island and all the
gems it has to offer.
We have sorted all the finer details, with breakfast and
shared dorm accommodation included, couples will get a free upgrade to a
private room. We also have additional upgrades with all meals included, and
upgrade to a private 3-Star or 5-Star hotel for your accommodation.
You will be driven in comfort in our modern, comfortable minibuses
packed with extras, just to make your journey that bit easier. Led by our fun
and knowledgeable and passionate tour guides, this journey will come to life in
a new way for you.
Highlights
Akaroa
Mt Cook
Able Tasman National Park
Franz Josef Glacier
Milford Sound
Itinerary
DAY 1
Christchurch – We start in the Garden City- We start by exploring the
rich history within our central city including the Bridge of Remembrance, spending
some time going through the Christchurch Botanical Gardens. Then we head over the
hills to Akaroa – the most French town in New Zealand. As we head over the
peninsular, there are multiple lookout points once we reach the summit, perfect
for taking photos.
Akaroa - Once there, make sure you have a walk around
the township and check out the local gift shops, and you can't leave before
trying the handmade fudge – it is delightful! We end the day with dinner and drink at a local pub
(included)
DAY 2
Akaroa – We start the day in this beautiful town, make sure you fuel up
on breakfast before we make our way to Mt Cook!
Aoraki/Mt Cook – Time to head to Mt Cook – this is the mountain prepared
Sir Edmund Hillary for his conquest of
Everest, and is the tallest mountain in New Zealand. Plus lunch is at the
simply stunning Hermitage in the Mount Cook National Park, what a better place
to eat with a view!
Mt Cook Information Centre – We will take in the beauty that is
Aoraki/Mount Cook. Weather dependant we will be able to get some amazing photos
and videos of the mountain itself. At 3724m, Aoraki/Mt Cook is New Zealand's
highest peak, however, the mountain can be viewed without any acclimatisation
whatsoever from the village which is just 750m above sea level.
DAY 3
Aoraki/Mt Cook – We leave this majestic mountain to make our way to the
adventure capital of New Zealand – Queenstown. This part of the journey is simply
a showstopper, like driving in a postcard - you will see stunning scenery
surrounded by mountains, forming the perfect backdrop! There will be plenty of stops
along the way including where they filmed the epic battle scene in Return of
the King in the Mackenzie Country, and the stunning Kawarau Gorge.
Queenstown – We arrive in the city who knows how to take adventure to
the next level, and there is always a sense of fun.
DAY 4
Queenstown – We have a full day in Queenstown for you to tick of some of
those activities you would like to do. Being a hub of adventure, there is
something for everyone here from bungy jumping, to boutique shopping and so
much more. This is a free day for you, and our friendly guide will be happy
share their favourite things. We end the day with dinner included, discussing
the adventure you had, before we embark on our next leg of the journey
tomorrow.
DAY 5
Queenstown – Today we take day trip down to the magnificent Milford
Sounds, famously described by Rudyard Kipling as the 'eighth wonder of the
world' this trip will leave you speechless and full of wonder. The journey down
there is one of the most scenic experiences you can have on four wheels, and there
will be stops along the way to experience the majesty of it all, this trip is
breathtakingly beautiful in any weather.
Milford Sound – We arrive at this natural beauty, and set sail on the
inky dark waters to see the plunging cliffs and thundering waterfalls, in the
rain these waterfalls can multiply with massive effect . This will be a day
where you get to see the wild side of New Zealand at its best.
DAY 6
Queenstown – Time to head to Wanaka, a town known for its outdoor
activities, and of course the famous "Wanaka Tree" in the middle of the lake! As
it is in close proximity to Mt Aspiring National Park, this town is the perfect
place to tempt every person who loves the outdoors.
Wanaka – Once we have arrived, there are many walks, and activities that
you could do. If you are an experienced hiker, there is the Roys Peak track
that winds itself though alpine meadows and tussock grasslands, to the summit
for breath-taking views of Lake Wanaka, Mount Aspiring and surrounding peaks. Or
for why not check out the famous "Wanaka Tree, by talking a walk around the
lake. Nearby is the Mt Aspiring National Park, straddling the great Southern
Alps. Filled to the brim with wildlife habitats, glaciers, snowfields, valleys
and beech forests with birdsong, and waterfalls.
DAY 7
Wanaka – We are halfway through our tour of the South Island, and start the day heading to Makarora to visit
the beautiful blue pools. Nestled in beech and podocarp forest, these deep and
clear pools are natural wonders with pure glacial gathered from the mountains.
Franz Josef – We say goodbye to the blue pools and we make our way to
Franz Josef. This is another stunner of a journey in New Zealand. We will make
a stop at Lake Hawea one of the most popular lakeside lookout spots, for a few
photos before getting on the road again. There will be plenty of our beautiful
Kiwi scenery to look at on the way. Once arrived we visit and walk the
incredible and World Heritage Site - Franz Josef Glacier. This glacier finds
its origins high up in the Southern Alps and descends into the native
rainforest of Westland's National Park, the descent from 3000m to 500m above
sea level makes this glacier one of the steepest in the country, and results in
incredible glacial features.
DAY 8
Franz Josef – Time for us to leave this beautiful ice landscape and head
towards rural charm and natural beauty of Murchison. Before we get there, we
will make a couple of stops at Hokitika and visit the pancake rocks (not made
out of actual pancakes)
Hokitika – We stop in Hokitika also known as Cool Little Town to stretch
the legs, and grab something to eat. Make sure you visit the beach get a photo
in front of the famous "Hokitika Sign" made out of driftwood, before we head
towards Punakaiki on our second stop of the day.
Punakaiki – We arrive at what looks like rocks resembling an impressive
stack of hotcakes, but it is actually nature, and the all-important wind and
rain creating this wonderous work for us. There is a well maintained walkway
that will lead us through native forest, emerging onto costal flax and scrub.
There is magnificent views of not only the main attraction the pancake rocks
and blow holes, but of the inland mountains and the rugged coastline.
Murchison – We make our way to Murchison for the evening to relax and recharge.
This is a rural town away from the hustle and bustle of our main centres, no
fast food chain restaurants just quiet and relaxing rural charm.
DAY 9
Murchison - We leave this
charming and quant town and make our way to Able Tasman, New Zealand's smallest
national park but perfectly formed for adventure, proving that small can be still
be spectacular. The scenery only gets better as we make our way north, and we
will stop along the way to grab some supplies before we arrive.
Able Tasman Park – Welcome to the gateway to crystal clear waters, serene lagoons, dreamy beaches and the
wildlife residents that live there, you won't want to leave!
DAY 10
Able Tasman Park – We spend today enjoying and taking this beauty all
in, unplug from the world and enjoy the reality of peace and tranquillity of
this park. You might want to hike part of the Abel Tasman Coast Track, one of
New Zealand's great walks, or if spending the day relaxing is more your thing –
pick a beach and make yourself at home – the choice is yours.
DAY 11
Able Tasman Park – We say goodbye to this dreamscape and make our way
back to Nelson – one of the sunniest cities in New Zealand. This city buzzes
with creative energy, and is full of activities.
Nelson – We arrive in sunny Nelson, where you can visit the geographical
centre of New Zealand – how cool is that! The view from the lookout is simply
amazing, you will be able to see the city port, Tasman Bay and the surrounding
mountains! Make sure you enjoy the botanical gardens at the base of the centre
of New Zealand. Nelson is also the perfect place to appreciate New Zealand art,
as the city has attracted creative people who work with all sorts of material
such as glass, metal, stone, paper, fabric and so much more!
DAY 12
Nelson – Today we make our way to
the heart of the Marlborough Sounds – Picton. As always on this drive you will
see classic kiwi countryside, plus also as we are entering the Marlborough wine
region you will see a few vineyards as we drive past.
Picton – We arrive at this postcard picturesque port town, which is home
to wonderful cafes, galleries, restaurants and speciality shops. There is also
a floating maritime museum and an aquarium.
DAY 13
Picton – We depart this pretty port town and head down the coast to the
seaside village of Kaikoura (the name Kaikoura literally means "eat crayfish")
The drive down the coast beautifully rugged with the Pacific Ocean on one side
and the mountains on the other, you will be spoiled for choice with stunning
scenery on all sides.
Kaikoura – The environment here is truly one of a kind! With the village
surrounded by mountains and the sea, it really is where the magnificent
mountains meet the sparkling waters of the Pacific Ocean. Plus in winter the
mountain caps will be covered in snow, only adding to the drama of it all. We
have the option of meeting the locals with Whale Watch, or even swimming with
the dolphins! If you just want to take it easy, have a walk around the seaside,
and take in the dramatic landscape. Make sure you visit some of the local shops,
cafes and restaurants!
DAY 14
Kaikoura – Today is our last day of our wonderous tour of the South
Island, and start the trek back to where it all started in the Garden City. We
stop along the way for lunch and a wine tasting where we can exchange photos
and all our wonderful stories, what a special way to end a fantastic tour! The
drive back is full of rugged coastlines contrasted with the picture perfect
Canterbury Plains.
Christchurch – We arrive back in the Garden City, we say our goodbyes
and part ways with hearts full and memories made.
Inclusions:

Small Group
Carbon Neutral
Milford Sound Boat Cruise
Breakfast included
Some additional meals
Accommodation
Bottled Water
Local kiwi snacks
Wine Tastings
Commentary
Wi-Fi
USB charging
100% Kiwi as experience
We at Cheeky Kea Travel believe it is our small groups, our guides, the
journey and all those little details that set our tours well apart. Secret
stops, wildlife viewings, specially designed vehicles, complementary
refreshments, and many other fun surprises will ensure our tours are an
experience to remember.
See More, Do More, Spend Less