Mt Cook, Day Tour From Christchurch Via Lake Tekapo (Small Group, Carbon Neutral)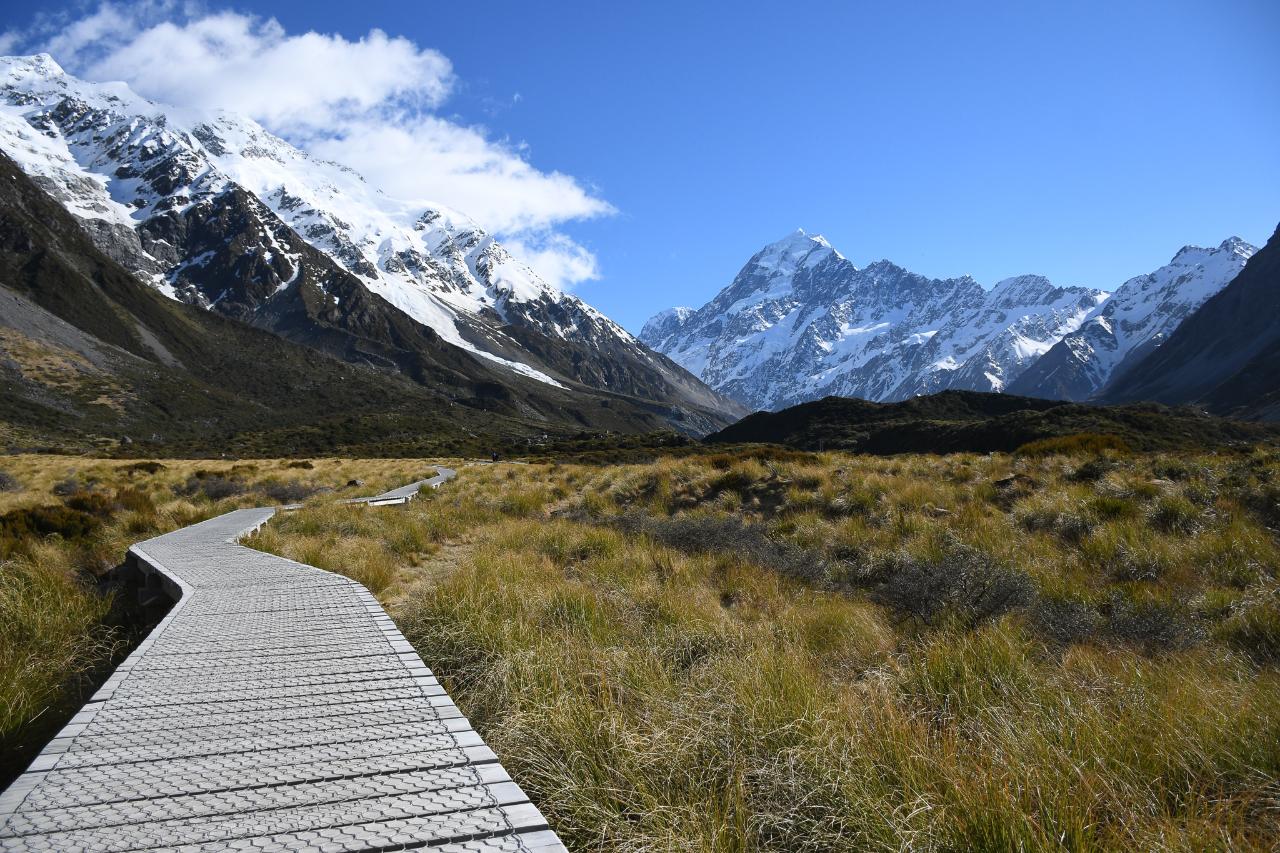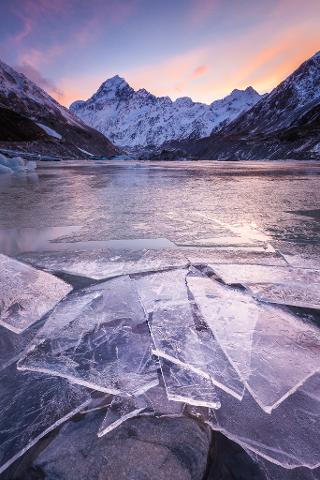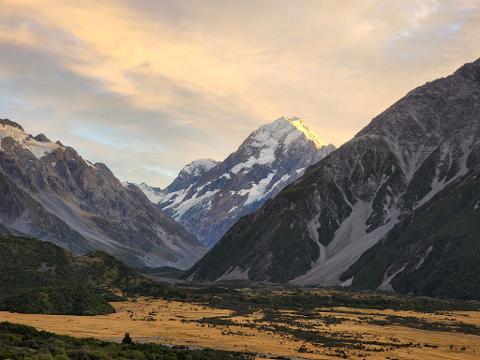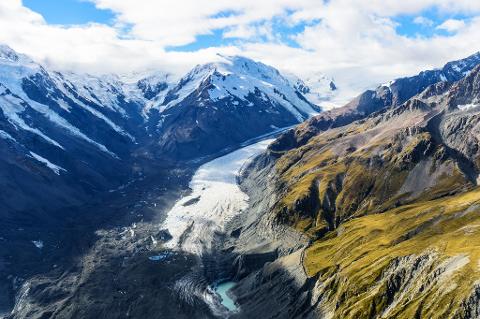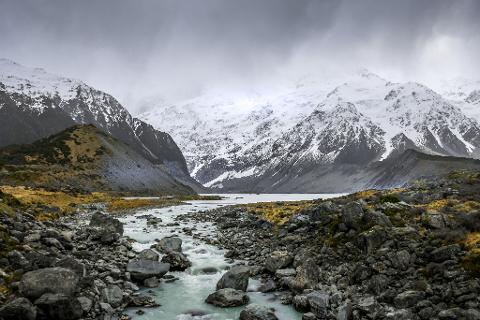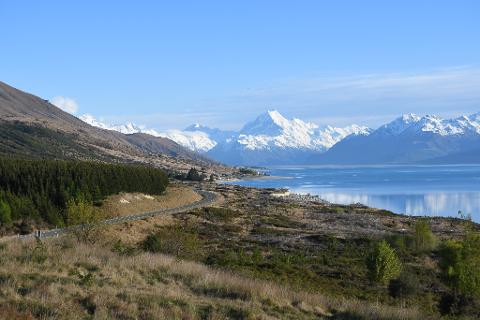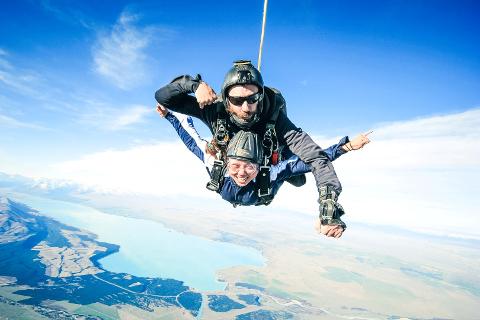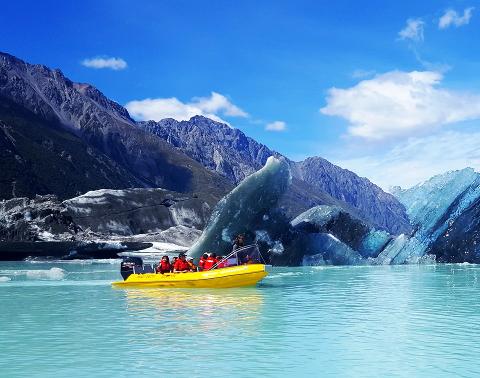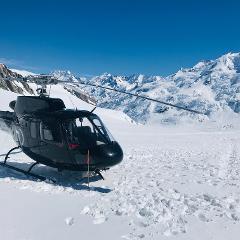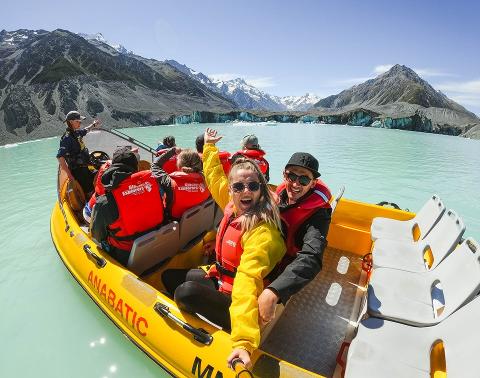 Duration: 13 Hours (approx.)
Product code: PDMP1D
At 3724m, Aoraki/Mt Cook is home to New Zealand's highest peak and longest glacier – Haupapa/Tasman Glacier. The famous Lake Tekapo and world-renowned meat pies at Fairlie Bakehouse - are the places you will discover or rediscover on this tour, so escape the hustle and bustle of the city life and head out on an adventure to some of the most beautiful parts of the South Island


You will be driven in comfort in our modern, comfortable Mercedes Sprinter or Similar vehicle packed with extras, just to make your journey that bit easier. Led by our fun and knowledgeable and passionate tour guides, this journey will come to life in a new way for you.
Memories, made, hearts happy and photos a plenty in this tour!
Highlights
·
Fairlie Bakehouse
Church of the Good Shepherd – Lake Tekapo
Lake Pukaki
Aoraki/Mt Cook National Park

Tasman Glacier (Optional)
·Hooker Valley Track (optional)
Itinerary
Christchurch - We start by leaving Garden City/Christchurch and heading south towards our destination, while our knowledgeable driver points out some of the Garden City's highlights.
Canterbury Plains - Wrapped around Christchurch are the Canterbury Plains filled with farmland as far as the eye can see. Most types of farming you can think of will be found on the plains such as crops, vineyards, dairy and livestock production.
Fairlie Bakehouse (10mins) - A Classic New Zealand farming town hidden away in Mackenzie. Fairlie goes through some stunning colour changes especially come Autum, this is truly one of the best locations to sit and relax with one of their world-famous meat Pies from the Bakehouse. And this stop is also where we will pick up your lunch to keep you full of energy for the rest of the day.
Lake Tekapo/ Church of the Good Shepherd (15mins) – An alpine lake region like no other in the heart of Mackenzie. At the right time of year, you will find clusters of wild lupins along the lake edge. Once we arrive in Tekapo we head towards the most popular photo spots in the country The Church of The Good Shepard for those social media worthy pictures.
Lake Pukaki (10mins) - This glacier fed lake is unique compared to its alpine partners. The colours can change from ice blue to a dark deep blue depending on the weather conditions. On a clear day enjoy undisturbed views right up to Mt Cook which appears to extend out of the head of the lake.
Aoraki/Mt Cook National Park (2.5hrs) – AND HERE WE ARE! Named after the famous explorer James Cook, Aoraki/Mt Cook is New Zealand's highest peak. Once here you will have the choice to embark on either The Hooker Valley or The Tasman Glacier walk. If a flight overlooking the mountains is more your thing, we are happy to arrange Helicopter rides for you and the family to enjoy.
Hooker Valley The Hooker valley track is one of the highest rated day walks in New Zealand. It's not hard to see why as you walk alongside an ice-covered cliff face (Listen carefully you may hear it moving) all the way to an ice filled lake with Mt Cook at its end.

This walk takes 2.5-3 hours to complete. We cannot guarantee you will have enough time to complete this walk.

Tasman Glacier This track leads through the glacier's old terminal moraines, and there you will find amazing views of the glacier, river, and lake.
Mt Cook Information Centre (DOC) – You are more than welcome to take it all in by spending the day in the information centre with a coffee. Learn the history of the national park, ask questions and just be in moment.
We depart Mt Cook National Park at 2:30pm
Lake Tekapo (10mins) -We stop briefly in Lake Tekapo for one last time to take those last minute late evening photos of the Church and the Lake.
Christchurch – After what has been a simply beautiful day, we will head back to the Garden City. Its bittersweet as you'll be exhausted but
filled with new memories. Please note additional stops are taken into considerations for toilet breaks.
Inclusions:
Small Group
Carbon Neutral
Fully Guided Tour (except walks)
Bottled Water
Kiwi Snacks
Wi-Fi
USB charging
pre-ordered lunch from Fairlie bakehouse
Commentary
100% Kiwi as experience.
Optional Extras:

One-way tour from Christchurch to Queenstown via Mt Cook
Scenic flights
Sir Edmund Hillary Alpine Centre
We at Cheeky Kea Tours believe that it's in the small things, the hidden surprises, and the secret stops that make your adventure one to remember. With comfortable and specially designed vehicles, and individually packaged refreshments will ensure you enjoy the journey with us!
See More, Do More, Spend Less